Weight Loss Testimonial
Jason (Melbourne)

(Lost 5.8 kgs and 14 cms and still going)*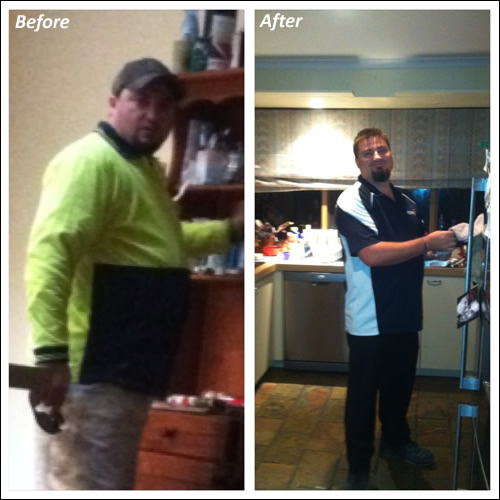 Since starting Herbalife I've lost 5.8ks, and 14 cms – about 10 cm off my stomach, 2 cms off my chest and 2 cms off my hips. I've have also lost fat off my arms and chest areas. I dropped 2 pants sizes in total so far and plan to lose another 5 kgs.

I increased my physical activity and found that the weight started falling off! I have a lot more energy to be physically able to keep up with life's demands.
As a result, I am able to work from 7am in the morning and keep going until 8-9 at night and on weekends renovating our house.

I look forward to my Herbalife shakes, and will continue to do so for many years to come.